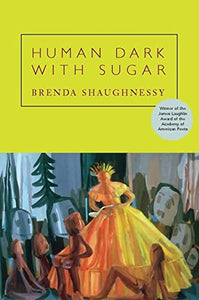 | | |
| --- | --- |
| Author/Contributor(s): | Shaughnessy, Brenda |
| Publisher: | Copper Canyon Press |
| Date: | 04/01/2008 |
| Binding: | Paperback |
| Condition: | NEW |
"Brenda Shaughnessy's poems bristle with imperatives: 'confuse me, spoon-feed me, stop the madness, decide.' There are more direct orders in her first few pages than in six weeks of boot camp...Only Shaughnessy's kidding. Or she is and she isn't. If you just want to boss people around, you're a control freak, but if you can joke about it, then your bossiness is leavened by a yeast that's all too infrequent in contemporary poetry, that of humor."--
New York Times
"Shaughnessy's voice is smart, sexy, self-aware, hip . . . consistently wry, and ever savvy."--Harvard Review
"Brenda Shaughnessy . . . writes like the love-child of Mina Loy and Frank O'Hara."--Exquisite Corpse
In its worried acceptance of contradiction, its absolute refusal of sentimentality and its acute awareness of time's 'scarce infinity, ' this is a brilliant, beautiful and essential continuation of the metaphysical verse tradition.
--Publishers Weekly, starred review
"Human Dark with Sugar is both wonderfully inventive (studded with the strangenesses of 'snownovas' and 'flukeprints') and emotionally precise. Her 'I' is madly multidexterous--urgent, comic, mischievous--and the result is a new topography of the debates between heart and head."--Matthea Harvey, a judge for the Laughlin Award
Seriously playful, sexy, sharp-edged, and absolutely commanding throughout....Here you'll meet an 'I' boldly ready to take on the world and just itching to give 'You' some smart directives. So listen up.--Library Journal
In her second book, winner of the prestigious James Laughlin Award, Brenda Shaughnessy taps into themes that have inspired era after era of poets. Love. Sex. Pain. The heavens. The loss of time. The weird miracle of perception. Part confessional, part New York School, and part just plain lover of the English language, Shaughnessy distills the big questions into sharp rhythms and alluring lyrics. "You're a tool, moon. / Now, noon. There's a hero."
Master of diverse dictions, she dwells here on quirky words, mouthfuls of consonance and assonance--anodyne, astrolabe, alizarin--then catches her readers up short with a string of powerful monosyllables. "I'll take / a year of that. Just give it back to me." In addition to its verbal play, Human Dark With Sugar demonstrates the poet's ease in a variety of genres, from "Three Sorries" (in which the speaker concludes, "I'm not sorry. Not sorry at all"), to a sequence of prose poems on a lover's body, to the discussion of a disturbing dream. In this caffeine jolt of a book, Shaughnessy confirms her status as a poet of intoxicating lines, pointed, poignant comments on love, and compelling abstract images --not the least of which is human dark with sugar.
Brenda Shaughnessy was raised in California and is an MFA graduate of Columbia University. She is the poetry editor for Tin House and has taught at several colleges, including Eugene Lang College and Princeton University. She lives in Brooklyn.