MASSIVE CORPORATE MANDATED YEAR-END CLEARANCE SALE!!
Every year the wonderful team at Massive Bookshop corporate tells us when to have a clearance sale. All books in this year-end clearance sale are priced at wholesale cost.
That means you pay no more and no less than what we paid; so go nuts in here! Sale runs through January 1st.
GO NUTS
FREEDOM TO READ WISH LIST
Freedom to Read is a Native-led program of Red Media located in Tiwa Territory (Albuquerque, NM). It aims to alleviate the financial and societal obstacles that create book scarcity in and around Indigenous communities.
You can support this project by purchasing books from their wish list at wholesale cost!
CLICK HERE TO LEARN MORE
!! RECENT BOOK REQUESTS !!
!! NEW ARRIVALS & STAFF PICKS !!
THE #PRISONSKILL BOOK CLUB
Help get books featured on the Millennials Are Killing Capitalism podcast to incarcerated writers and organizers on the #PrisonsKill mailing list! You can donate as little as $5 to a common pool of funds that will help us buy and ship copies inside.
CLICK HERE TO LEARN MORE
THE NONAME BOOK CLUB'S PRISON CHAPTERS WISH LIST
Noname and friends have started a radical books-to-prisoners program with a focus on Black, Indigenous and POC writers!
Help them distribute rad books to folks inside by buying books for them at cost from the Book Club's Radical Wish List.
CLICK HERE TO LEARN MORE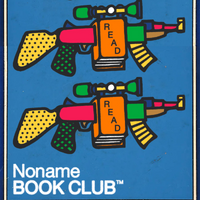 GREAT FALLS BOOKS THRU BARS WISH LIST
Support our friendly local books-to-prisoners program by purchasing books at cost for donation to GFBtB! Books on this wish list are often requested by folks inside but rarely donated by supporters outside.
CLICK HERE TO LEARN MORE
THE SMA WISH LIST
The Sexual Minorities Archives (SMA) in Holyoke, Mass., needs help building their free and accessible collections of LGBTQIA+ books. You can help out by buying books for them at cost!
CLICK HERE TO LEARN MORE