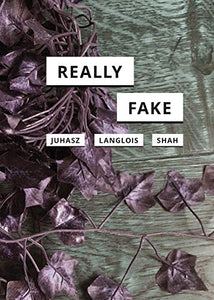 | | |
| --- | --- |
| Author/Contributor(s): | Juhasz, Alexandra ; Langlois, Ganaele ; Shah, Nishant |
| Publisher: | Meson Press |
| Date: | 07/13/2021 |
| Binding: | Paperback |
| Condition: | NEW |
The new truth is the one that circulates: digital truth emerges from lists, databases, archives, and conditions of storage. Multiple truths may be activated through search, link, and retrieve queries. Alexandra Juhasz, Ganaele Langlois, and Nishant Shah respond by taking up story, poetry, and other human logics of care, intelligence, and dignity to explore sociotechnological and politico-aesthetic emergences in a world where information overload has become a new ontology of not-knowing.
Their feminist digital methods allow considerations of internet things through alternative networked internet time: slowing down to see, honor, and engage with our past; invoking indeterminacy as a human capacity that lets multiple truths commingle on a page or in a body; and saving the truths of ourselves and our others differently from the corporate internet's perpetual viral movement.
Writing across their own shared truisms, actors, and touchstones, the authors propose creative tactics, theoretical overtures, and experimental escape routes built to a human scale as ways to regain our capacities to know and tell truths about ourselves.