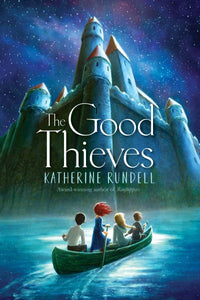 | | |
| --- | --- |
| Author/Contributor(s): | Rundell, Katherine |
| Publisher: | Simon & Schuster Books for Young Readers |
| Date: | 08/25/2020 |
| Binding: | Paperback |
| Condition: | NEW |
"A dazzling tale of wild hope, lingering grief, admirable self-sufficiency, and intergenerational adoration." --Publishers Weekly (starred review)
"Vita tests her own limits, and readers will thrill at her cleverness, tenacity, and close escapes." --Booklist
"A satisfying adventure." --Kirkus Reviews
From award-winning author Katherine Rundell comes a fast-paced and utterly thrilling adventure driven by the loyalty and love between a grandfather and his granddaughter.
When Vita's grandfather's mansion is taken from him by a powerful real estate tycoon, Vita knows it's up to her to make things right. With the help of a pickpocket and her new circus friends, Vita creates
the plan
: Break into the mansion. Steal back what's rightfully her grandfather's. Expose the real estate tycoon for the crook he truly is. But 1920s Manhattan is ever-changing and full of secrets. It might take more than Vita's ragtag gang of misfits to outsmart the city that never sleeps. Award-winning author Katherine Rundell has created an utterly gripping tour de-force about loyalty, trust, and the lengths to which we'll go for the ones we love.