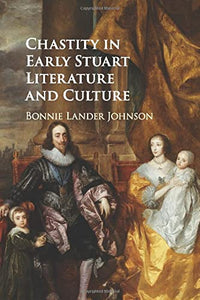 | | |
| --- | --- |
| Author/Contributor(s): | Lander Johnson, Bonnie |
| Publisher: | Cambridge University Press |
| Date: | 10/26/2017 |
| Binding: | Paperback |
| Condition: | NEW |
In this book, Bonnie Lander Johnson explores early modern ideas of chastity, demonstrating how crucial early Stuart thinking on chastity was to political, medical, theological and moral debates, and that it was also a virtue that governed the construction of different literary genres. Drawing on a range of materials, from prose to theatre, theological controversy to legal trials, and court ceremonies - including royal birthing rituals - Lander Johnson unearths previously unrecognised opinions about chastity. She reveals that early Stuart theatrical and court ceremonies were part of the same political debate as prose pamphlets and religious sermons. The volume also offers new readings of Milton's Comus, Shakespeare's The Winter's Tale, Henrietta Maria's queenship and John Ford's plays. It will appeal to scholars of early modern literature, theatre, political, medical and cultural history, and gender studies.