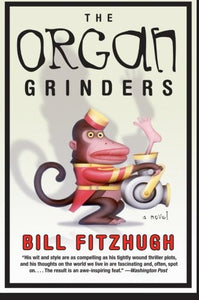 | | |
| --- | --- |
| Author/Contributor(s): | Fitzhugh, Bill |
| Publisher: | William Morrow & Company |
| Date: | 03/29/2005 |
| Binding: | Paperback |
| Condition: | NEW |
Bill Fitzhugh strikes again! Following his widely acclaimed debut novel, Pest Control (The [London] Times called it one of the funniest, most off-beat thrillers in years), Fitzhugh turns his satirical eye to the merging of medical science and big business -- with hilarious and outrageous results.
Paul Symon is an environmentalist who's out to make the world a better place, but he faces too much disjointed information, public apathy, and self-serving talk. Not to mention greedy despoiler Jerry Landis, a venture capitalist dying of a rare disease that accelerates the aging process.
Landis cares only about making more money and finding a way to arrest his medical condition. That brings him and his fortune to the wild frontier of biotechnology, where his people are illegally experimenting with cross-species organ transplantation in California while breeding genetically altered primates at a secret site in the piney woods of south-central Mississippi.
There's also an eco-terrorist on the loose, bent on teaching hard lessons to people who think the Earth and its creatures are theirs to destroy. These forces, together with fifty thousand extra-large chacma baboons, collide in an explosion of laughter and wonder that Bill Fitzhugh's growing league of admirers is coming to recognize as his very own.