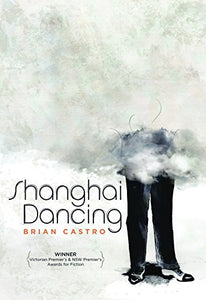 | | |
| --- | --- |
| Author/Contributor(s): | Castro, Brian |
| Publisher: | Kaya Press |
| Date: | 04/01/2009 |
| Binding: | Paperback |
| Condition: | NEW |
After 40 years in Australia, António Castro packs a bag and walks out of his old life forever. The victim of a restlessness he calls Shanghai Dancing, António seeks to understand the source of his condition in his family's wanderings. Reversing his parents' own migration, António heads back to their native Shanghai, where his world begins to fragment as his ancestry starts to flood into his present, and emissaries of glittering pre-war China, evangelical Liverpool and seventeenth-century Portugal merge into contemporary backdrops across Asia, Europe and Australia. A fictional autobiography,
Shanghai Dancing
is a dazzling meditation on identity, language and disorientation that combines photographs and written images in the style of W.G. Sebald.
The Age
has described the book as an extraordinary polyglot mix of sources: Portuguese, Chinese, English, Jewish and Catholic, and a mysterious recessive black gene... told in Castro's characteristically baroque prose, dense with its passion for language and serious wordplay. The winner of some of Australia's top literary prizes,
Shanghai Dancing
has been praised by its judges as a work of major significance [that] challenges our expectations of storytelling... It is impressive as history, as fiction, as a book which stretches the literary form and which speaks to the universality of the human experience.
Shanghai Dancing
marks the U.S. debut of a major Australian literary figure.