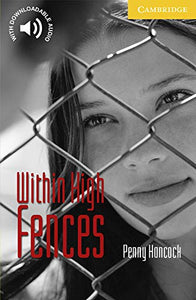 | | |
| --- | --- |
| Author/Contributor(s): | Hancock, Penny ; Prowse, Philip |
| Publisher: | Cambridge University Press |
| Date: | 06/30/2005 |
| Binding: | Paperback |
| Condition: | NEW |
Award-winning original fiction for learners of English. At seven levels, from Starter to Advanced, this impressive selection of carefully graded readers offers exciting reading for every student's capabilities. Nancy is a security guard at a detention centre for asylum seekers and refugees who have come to Britain to escape persecution in their own countries. Nancy thinks she has everything: a comfortable house, nice furniture, a boyfriend and a beautiful Rolex watch. Then she falls in love with George, an asylum seeker who has nothing, and her world changes completely. Paperback-only version. Also available with Audio CD including complete text recordings from the book.